Horizontal evaluation on Martin D28 HD28 D41
This time mainly compare differences between several mainstream Martin d-type guitar , mainly from the appearance and configuration ,etc..
not too much evaluation on tone , tone is a relatively subjective aspect. easily misleading , so there will not too much descrition.
First look at the same terms of D41,428,HD28.
All are D-type guitars , where D28, hd28 belongs to STANDARD 28 level, D41 STANDARD 4 level.
Configuration are SITKA spruce, Indian rosewood backside, ebony fretboard and Bridge, a different material is used for different levels .
i can say they are all the same style .
Look at the differences between them.
1. Start with the appearance , more obvious is there binding ,d28 black and white line edging , HD28 fishbone pattern edging,
D41 is the relative luxury of some shell edging.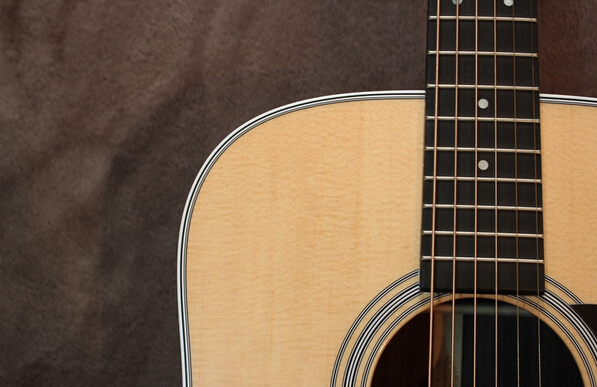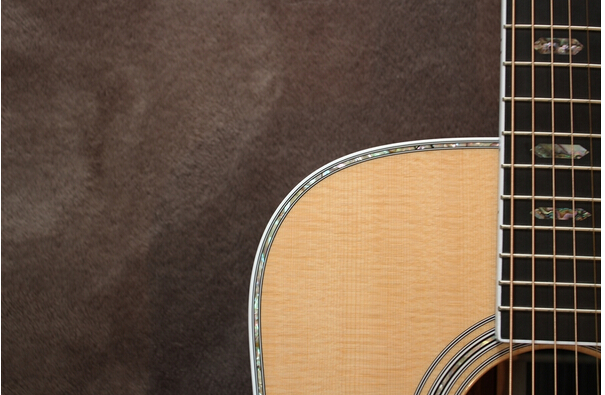 2. Pickguards are different , D28 black guard ,HD28, D41 for tortoise shell color guard .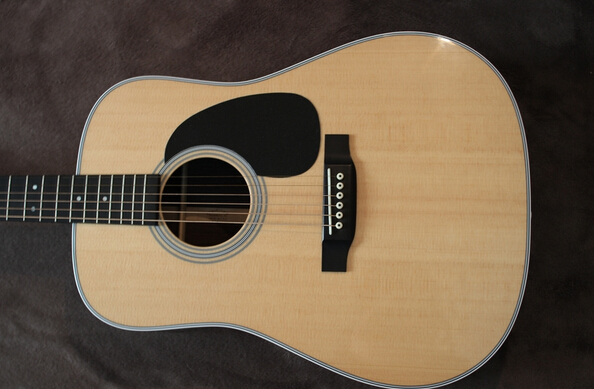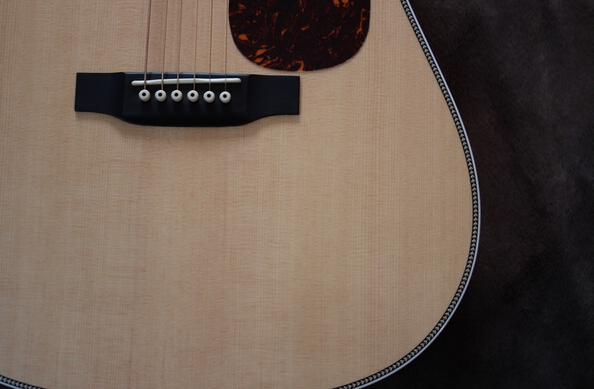 3. Fingerboard fret inlays are different, d28 and hd28 shell dot , d41 squre shell , fingerboard with white edging .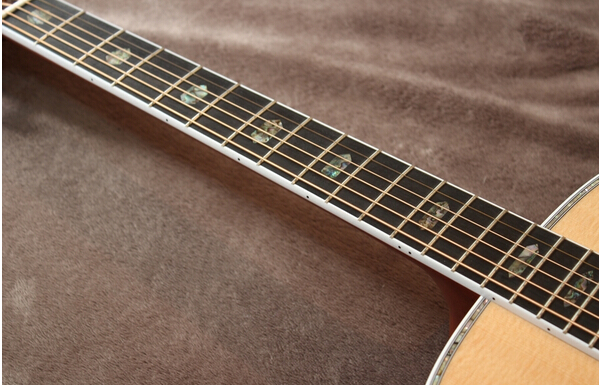 4. Different headstock, D28, HD28 headstock includes LOGO, exactly the same chord buttons, etc., D41 4 series of signs vertical LOGO,
different chord button,
D28, HD28 headstock exactly the same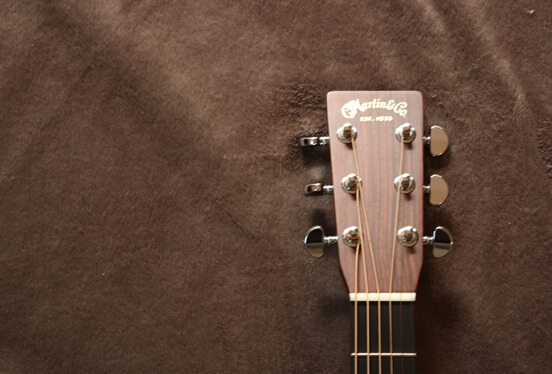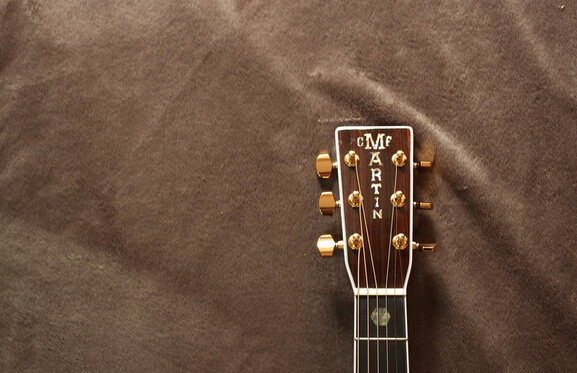 5. Midline styles on the back sides are different, D28, HD28, D41 are not the same.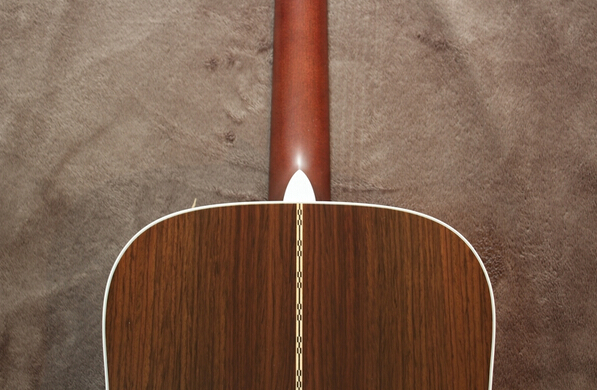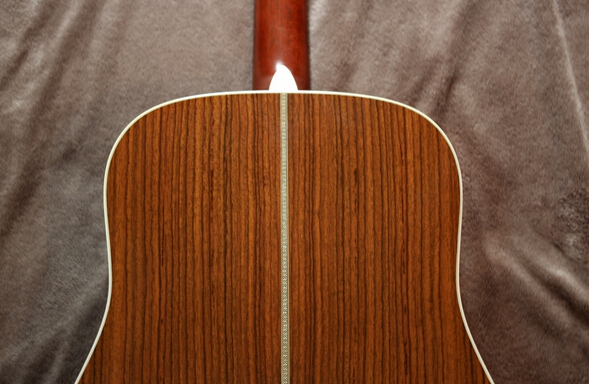 6. Different material grades, mentioned above,the same as D28 and HD28 material grade, d41 is of higher grade material .
In fact , the material grade not only depends on how the surface of the grain ,
drying methods and storage conditions are very important. To material graded , apart from timber outward appearance ,
the acoustic properties are also a very important factor. We have specialized equipment to check whether there are structural defects inside the wood,
and will be experienced by the people through manual inspection of wood, wood percussion feedback from the ear to judge its quality .
Further personal judgment on drying methods and storage may also be a standard , because D41 is significantly larger than D28, HD28 light,
probably one-third to half light ,but their basic structure is the same,
the only difference is the weight difference caused by the material itself.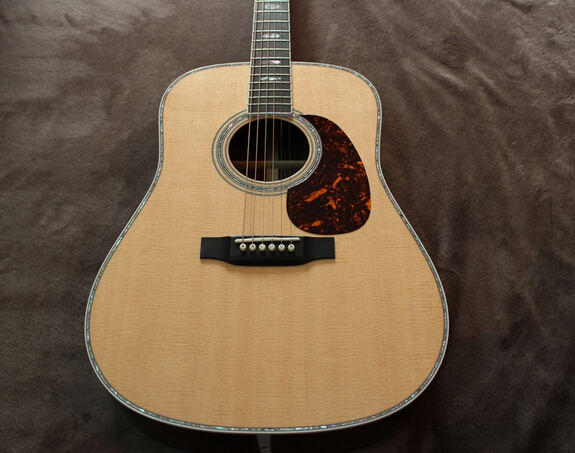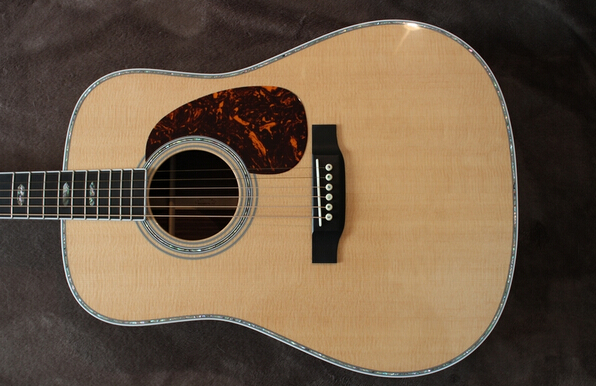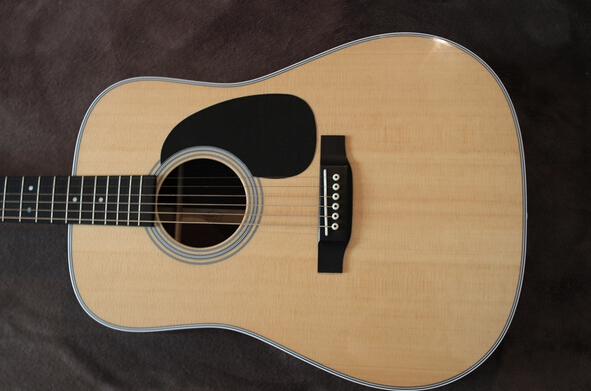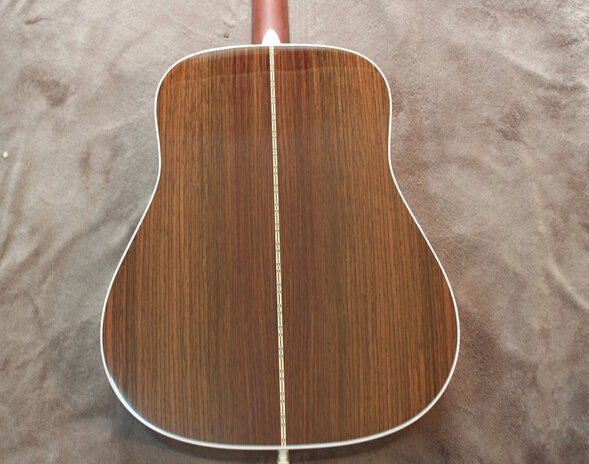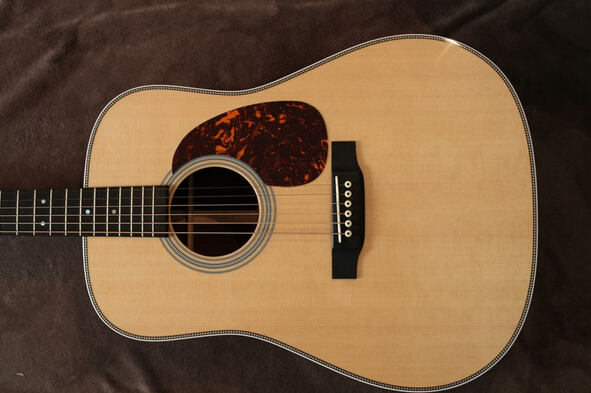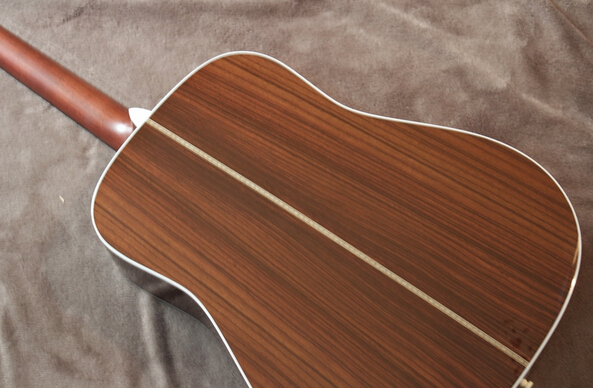 7. Sound beam struture
D28 is a standard X-bracing sound beams, 5/16 ", the sound beam material is SITKA spruce .
HD28 standard X-bracing scalloped , 5/16 " ,material is SITKA spruce .
D41 standard X-bracing scalloped , 5/16 " ,material is SITKA spruce .
D28, HD28, D41 sound beam structure, dimensions, materials are the same
D28 and HD28, D41 different, the last two are scalloped ,that is an important reason for different tone . As for the HD28, D41 is completely the same ,needs to be verified,
they should be two lines down products, two classes of men, there may be differences between their craft.
Above is the difference between the three guitars , anymore welcome supplement.
Looking Martin Guitar with Case to replace your martin hd28 d28 D45 D35 d42 d41 Martin om-42 martin om-28 martin 00028ec martin 00045ec Gibson J200 Gisbon sj200 Gibson j-45 taylor 914ce taylor 918e taylor 916ce taylor k24ce gibson es335 Gibson SG Gretsch G5420T Gretsch white falcon Squier Deluxe Strat fender stratocaster Fender Telecaster . we make a drop-in replacement for it. If you're not sure who made the guitar just contact with us .Guitars China competes with the biggest names in the guitar Market.

Related Products